Colorado Square Directory:
For suite referral, please see site plan below the Colorado Square Directory:
*Temporary store hours and closures may be in effect and subject to change. Reach out to store directly for more information.
Dollar Tree – (940) 323-2358 – Hours: Mon-Sun: 8a-9p
suite 2305
Lumber Liquidators – (940) 312-1292 – Hours: Sun: 11a-5p, Mon-Sat: 9a-6p
suite 2311A
Movie Trading Company – (940) 387-3743 – Hours: Sun-Thurs: 10a-10p, Fri-Sat: 10a-11p
suite 2311B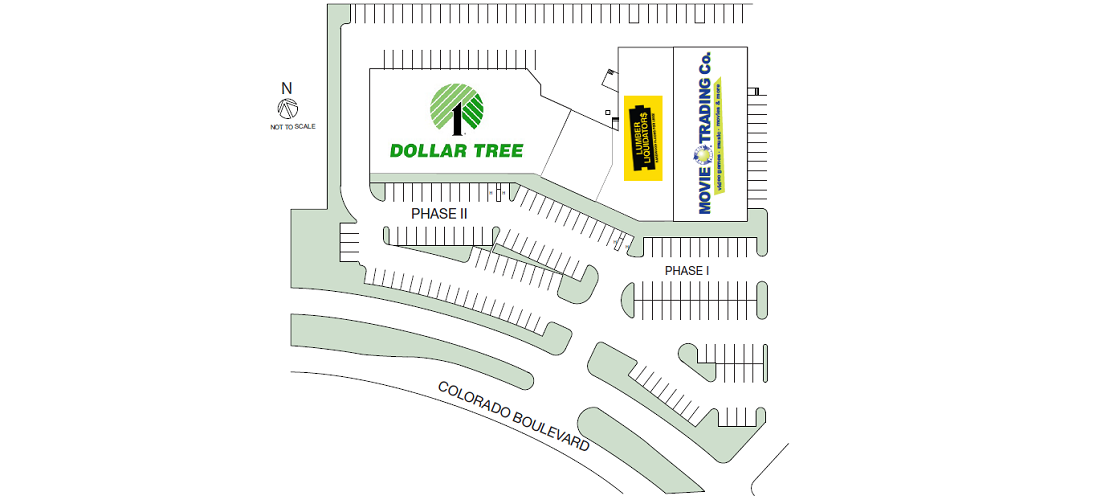 Colorado Square is proudly leased and managed by Weitzman. Denton is located approximately 55 minutes from downtown Dallas and Colorado Square is 15 minutes from The University of North Texas.